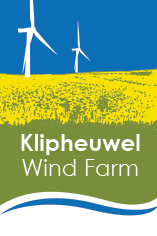 Klipheuwel Wind Farm, covering over 350 hectares, is located 5km west of Caledon, in the Overberg region of the Western Cape, in the Theewaterskloof Local Municipality.
The 27 MW Klipheuwel Wind Farm is one of the first wind farms arising from the South African Government's Renewable Energy Independent Power Producer Procurement Programme (REIPPPP). The wind farm generates approximately 86 gigawatt hours per year, supplying enough clean, renewable electrical energy to power more than 19,000 average South African homes.
The wind farm generates electricity using 9 Sinovel SL3000/113 wind turbine generators, each with a rated power output of 3 000kW, a rotor diameter of 113.3m and a hub height of 90m. It feeds into the 66kV line between Houwhoek and Caledon.
For more information, visit klipheuwelwind.co.za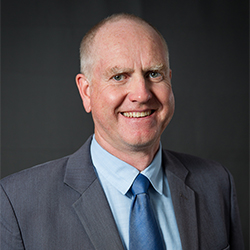 Pieter Oosthuizen
Asset Director
Sunnyside, Jeffreys Bay
6330, Eastern Cape
South Africa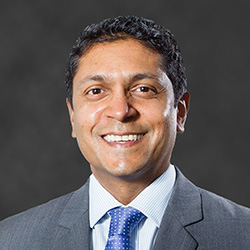 Dhesen Moodley
Managing Director, GSAMS
Globeleq South Africa Management Services
5th Floor, Sunclare Building, 21 Dreyer Street, Claremont, Cape Town, 7708, South Africa