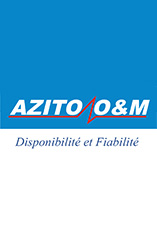 The Azito power plant generates electricity using natural gas from the country's offshore gas fields. Located in the village of Azito in the district of Yopougon, approximately 6 km west of Abidjan, the facility uses combined cycle gas turbines that generate 713 MW of electricity. This equates to around 30% of the country's base load generation.
The plant supplies electricity under a 20-year concession agreement with the Government of Côte d'Ivoire. Globeleq owns 77% of the project company, Azito Energie, and 100% of the related operations and maintenance company, AZOM.
Globeleq and its partner, IPS (West Africa) added approximately 253 MW to Azito during Phase IV construction which concluded in 2023 and cost $370 million. Phase IV is adding an additional 2,000 GWh annually to Azito's output and has increased access to electricity for hundreds of thousands of homes and businesses.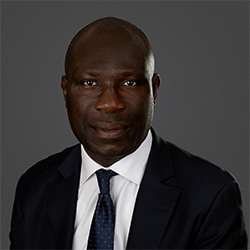 Honorat Boua
Managing Director, Azito O&M
Azito Village - Yopougon Niangon South, 18 B.P. 2204 Abidjan 18, Côte d'Ivoire